Lime Rock was a boutique private equity firm that had just raised its first fund when it engaged SPINE. Now it's a global conglomerate that not only manages billions in assets but also produces energy.
The Challenge
When your relationship with a client spans 15+ years, you practically become an extension of the company. SPINE has worked through countless communication challenges and initiatives with Lime Rock as its agency of record. At the core of the relationship is a shared appreciation for how the creative process can impact a business and add value. Whether it was raising capital, branding new strategies, positioning portfolio companies, or simply building awareness, we've done it—together.
Over time, we've developed programs to ensure key stakeholders maintain a favorable understanding of Lime Rock, focusing on:
• Potential investors
• Entrepreneurs and intermediaries
• Existing investors Corporate Identity
The first venture was Lime Rock Partners, a traditional private equity firm focused on energy companies. The team built on that success by launching an oil and gas exploration and production company called Lime Rock Resources. SPINE developed the Lime Rock Resources logo, which complements the Lime Rock Partners logo yet is strong enough to stand on its own.
Stakeholders:
Potential Investors
"We want exposure to the energy industry"
Institutional investors are a highly sought-after market segment. With fierce competition for their attention—and financial commitments—it is essential to ensure the Lime Rock story is appreciably different from others in the marketplace. We worked with Lime Rock to build a distinctive brand that reflects the firm's unique approach. As the business has grown, we've helped Lime Rock evolve its branding to keep pace.
"We want exposure to the energy industry"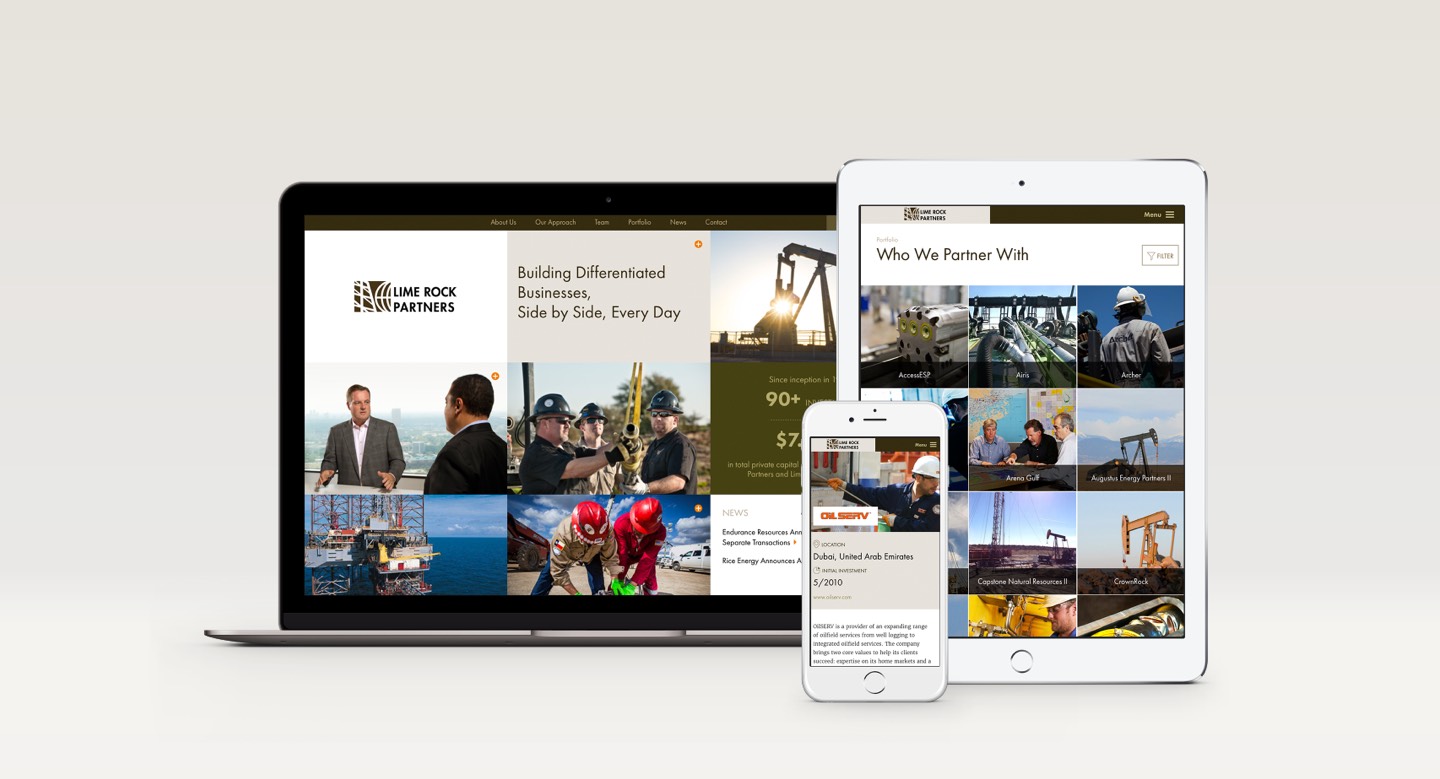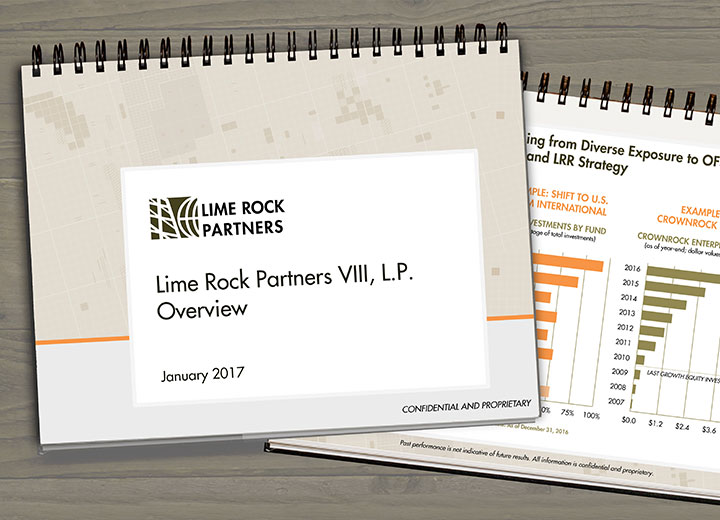 Stakeholders:
Entrepreneurs
"seeking capital from someone that understands our industry and appreciates our vision"
Entrepreneurs have big dreams and often need strong financial backing to accomplish them. Lime Rock offers that support in the form of capital and operational expertise. We've developed many programs to help connect Lime Rock with the visionary business owners they seek to partner with.
"seeking capital from someone that understands our industry and appreciates our vision"
Stakeholders:
Existing Investors
"I have many investment options, and value the appreciation they demonstrate"
When you succeed, it's always good to thank the people who helped you get there. We've worked with Lime Rock to create a variety of offbeat investor gifts that express appreciation—and the firm's sense of humor, reinforcing its unique brand.
"I have many investment options, and value the appreciation they demonstrate"