Why financial firms put their stock in SPINE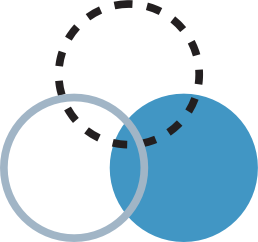 Financial Acumen
With a track record spanning nearly two decades, we know your industry, your investors—and what it takes to effectively market financial firms.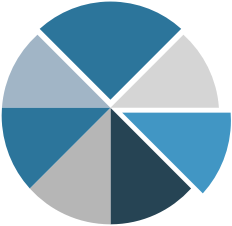 Broad Experience
SPINE works with a full spectrum of financial clients, from hedge fund managers and private equity firms to investment banks, REITs, and direct lenders.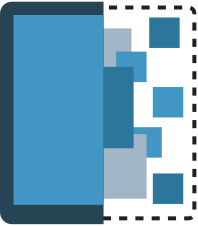 Execution Across Media
SPINE combines expertise in brand strategy, design, content creation, and web development. That ensures you not only tell a compelling story, but tell it consistently across communication channels.
What is your business challenge?
SPINE helps an array of financial firms accomplish a range of objectives.
Visionary startups. Growing firms looking to reach the next level. Established industry leaders. SPINE works with traditional and alternative asset managers of all sizes, helping them inspire investor confidence and raise capital. Private equity firms partner with SPINE to improve their fundraising and deal flow—and increase portfolio company values. Our significant financial experience gives us a deep understanding of how to present core competencies and data-rich material in an intelligent and insightful manner. In a highly competitive space, SPINE provides powerful, credible, and effective marketing communications that ensure potential investors and intermediaries understand what makes your firm unique.
MAKING YOUR INVESTMENT CASE
Many of our clients come to SPINE for support as they prepare to approach potential investors—both startups and established firms seeking to elevate their image for the next round of fundraising. We create the full complement of branding and marketing materials they need, from corporate logos to pitchbooks, PPMs, and other tactical tools.
ENTERING A NEW ERA
Leadership transitions are especially tricky in the financial industry, but they're also inevitable. How you handle a power transfer can help mold perceptions—and minimize the impact on your business.
ALIGNING YOUR TEAM
Your message can become diluted between remote sales teams, satellite offices, and even different departments in the same building. SPINE develops unified messaging and marketing platforms that ensure consistency across your organization.
LAUNCHING A FUND
Whether you were recently seeded or have little more than a name and a vision, leverage our extensive experience with emerging managers. SPINE is able to surround our startup clients with the right marketing resources early in the process. We understand both the intricacies of your business and the information needs of your target audience. We know how to present complex financial concepts in an engaging and accessible manner. Through our strategic consulting, we synthesize raw ideas into clear and compelling stories for potential investors.
BUILDING TRUST
There was a time when investors accepted a certain air of mystery as long as they earned attractive returns. Those days are over. SPINE helps you convey transparency—not only by giving investors convenient access to information, but in subtler ways as well.
STANDING OUT
Congratulations, you made it to the finals. Will your pitchbook stand out from the rest of the stack? SPINE creates distinctive marketing materials that help you leave a lasting impression during the manager selection process.
Financial Brands Bank on SPINE